Fire TV Soundbar

Bold sound. Easy setup. Compact design.

︎︎︎The Task : Introduce customers to Fire TV's first ever Soundbar and deliver on the brand's reputation for great quality at a great price.

Fire TV is one of Amazon's lead device product lines with a multitude of smart TVs and streaming media players. In September of 2023 - Fire TV introduced it's first Soundbar to it's roster of devices.

With the internal go-to-market and product packaging team, we developed a cohesive campaign and design that showcased the ease of set-up and the simple,
sleek and compact design of a soundbar that packed a bold punch of sound for any room in the home.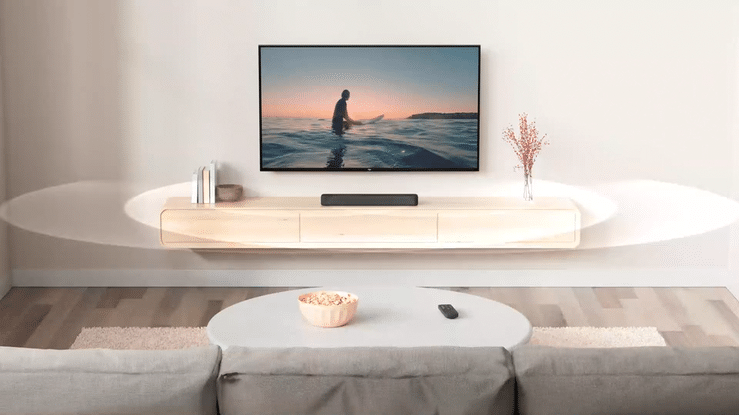 We created all photography and renders for the Soundbar device launch and detail page in house. Utilizing the new Fire TV refresh guidelines and ensuring the creative had a modern and clean approach.
︎︎︎ Packaging :

Also rooted in the Fire TV brand refresh the packaging utilized the core brand colors and was printed on recycled materials.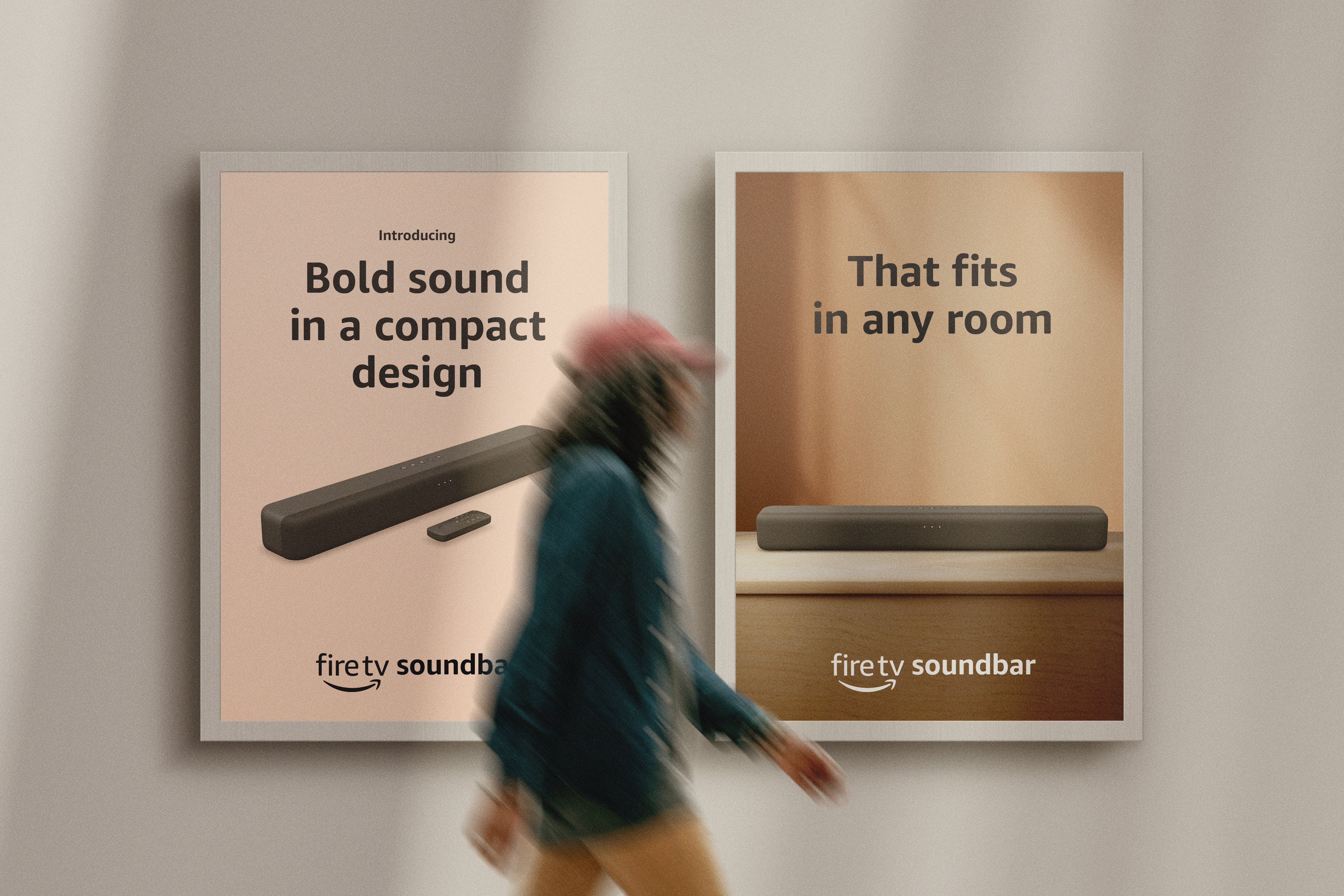 Brand Studio Team
PRINCIPAL CREATIVE : Darryl Mascarenhas
CREATIVE DIRECTOR + DESIGN : Alexis Ames
CREATIVE PROGRAM MANAGER : Taso Kolonelos
ART DIRECTOR + DESIGN : Raelene Goodson
VISUAL DESIGN : Youmin Park
VOICE & COPYWRITING : Paul Bartow
PROGRAM MANAGER : Dani Corrales
MOTION DESIGN : Ryan Eastham
CG DESIGN : Nathan Heal
CG PPRODUCER : Becky Levi
PACKAGING STRATEGY: Taylee Pardi
PACKAGING DESIGN : Sierra VanCleave

Created at Devices Brand Studio, Amazon Alexa
---
Alexis Ames ___ ©2023___ Portland, OR